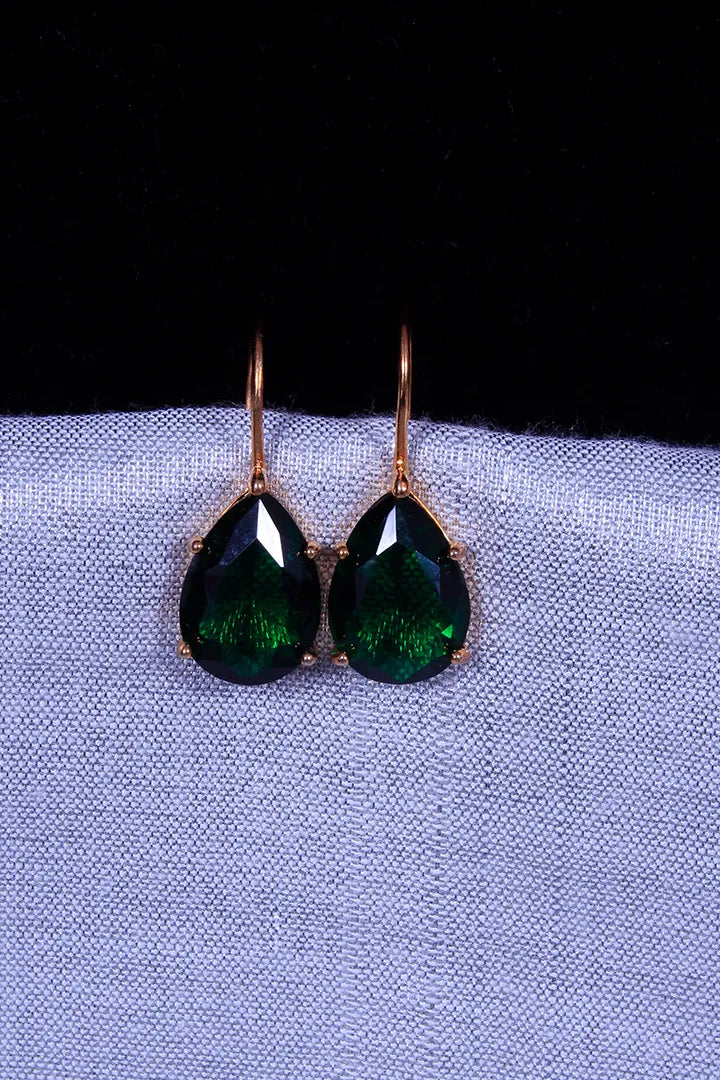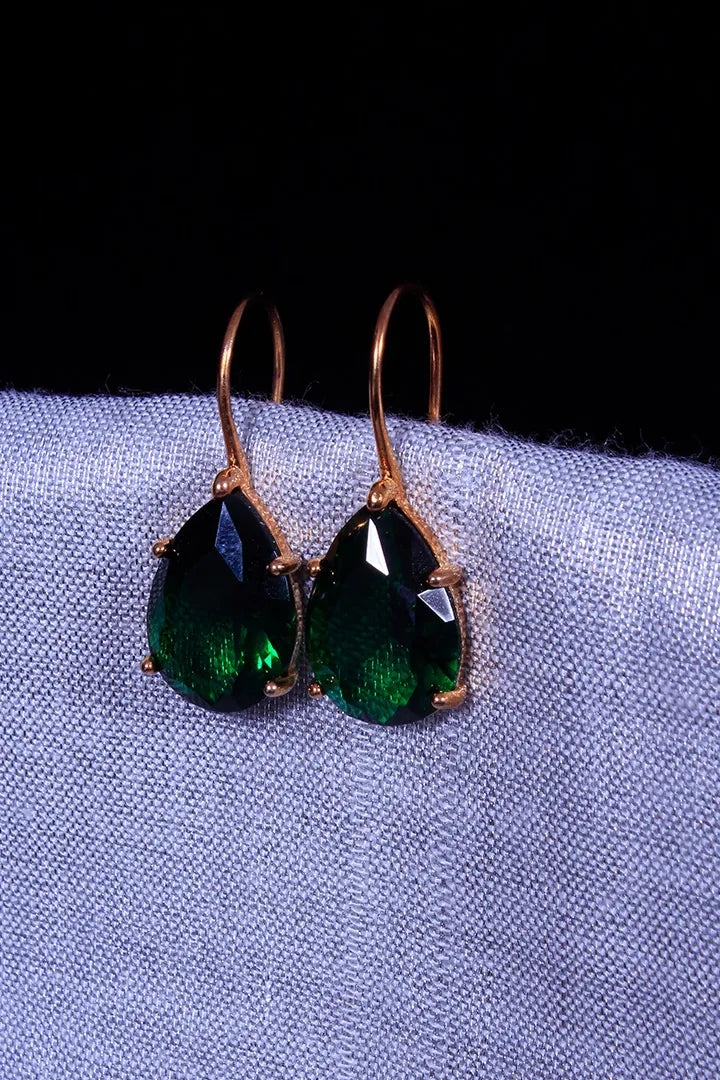 Alexis Earrings
Regular price
₹876.00
Sale price
₹613.00
Description
The Alexis Earrings are made of double silver-plated brass alloy and feature beautiful green American diamond stones. They are designed by Syada Jewels, a renowned brand in the jewelry industry. These earrings are a stunning accessory that can elevate any outfit.
Style Tips:
Statement Piece: The Alexis Earrings make a bold statement on their own, so keep the rest of your jewelry minimal to let them shine. Pair them with a simple necklace or skip it altogether to draw attention to your ears.

Formal Events: These earrings are perfect for formal occasions like weddings or black-tie events. They add a touch of elegance and glamour to your ensemble, especially when paired with an updo hairstyle.

Casual Chic: Don't be afraid to wear these earrings with your everyday outfits. They can instantly add a touch of sophistication to a simple jeans-and-t-shirt look or elevate a casual dress for a lunch date.
Caring Tips:
Avoid Moisture: Keep your Alexis Earrings away from moisture, including water, sweat, and perfumes. It's best to remove them before swimming, exercising, or applying any beauty products.

Storage: Store the earrings in a clean and dry jewelry box or pouch to protect them from dust and scratches. Consider keeping them separate from other jewelry to prevent tangling or potential damage.

Cleaning: To maintain their shine, gently wipe the earrings with a soft, lint-free cloth after each wear. If needed, you can use a mild jewelry cleaner specifically designed for plated jewelry, following the instructions provided by the manufacturer.

Avoid Chemicals: Keep the earrings away from harsh chemicals such as cleaning agents, bleach, and hairspray, as they can damage the plating and stones. It's best to put on your earrings after you have finished applying any beauty or cleaning products.
Remember to handle your Alexis Earrings with care and they will continue to be a stunning accessory for years to come.
How To Use
Do:
Keep it dry: prolong clarity and Glistening.
Put it on last: Preserve immaculate jewellery
Know when to take it off: Shield from scratches or cracks.
Keep it away from Chemicals: Maintain pristine detailing and shine.

DON'T
SWEATING: Sweat can cause your jewellery to Tarnish.
SHOWERING: Remove jewellery while showering to keep it shining.
SPRAY: Chemicals in perfumes, hairspray, deodrant can harm the color and shine.
SLEEPING: prevent jewellery from breakage or gem lose.
SWIMMING: take it off before swimming to avoid acidic or chlorine contact.