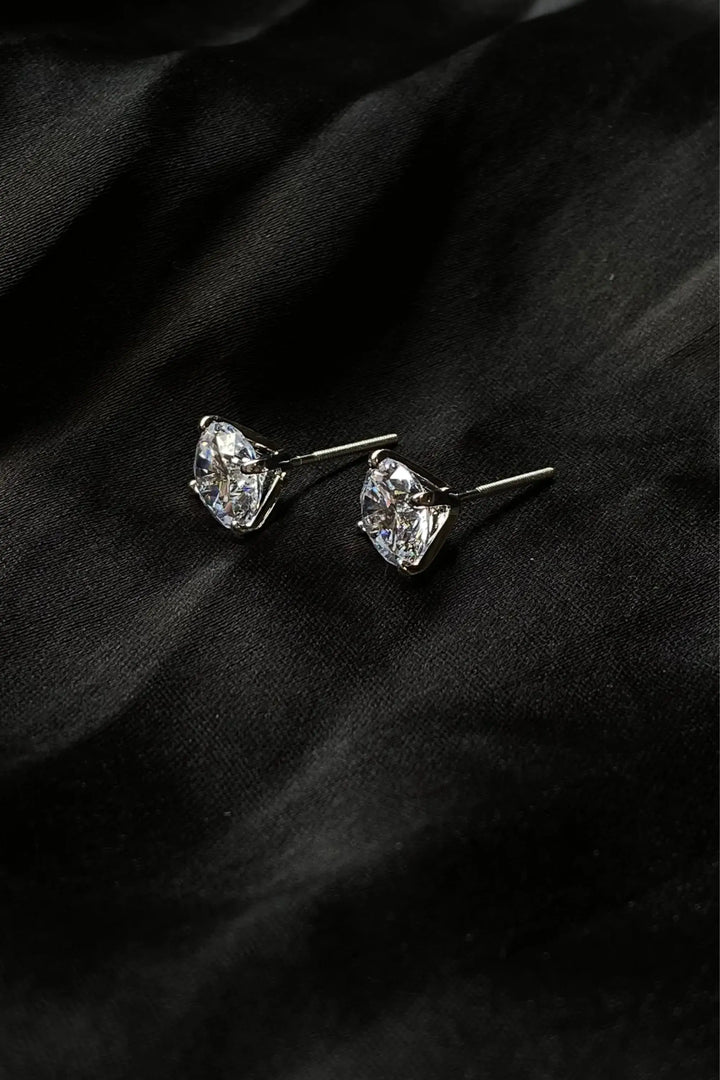 Celina Stud Earrings
Regular price
₹720.00
Sale price
₹504.00
Description
These highly elegant earrings are made of silver plated brass and adorned with cubic zirconium stones. These earrings sit cozily on your ears and sparkle with the light of your smile.Wear it on party, festive, casual occasions for a trendy and stylish look. Order it now for yourself or as a gift for your loved ones.
How To Use
Do:
Keep it dry: prolong clarity and Glistening.
Put it on last: Preserve immaculate jewellery
Know when to take it off: Shield from scratches or cracks.
Keep it away from Chemicals: Maintain pristine detailing and shine.

DON'T
SWEATING: Sweat can cause your jewellery to Tarnish.
SHOWERING: Remove jewellery while showering to keep it shining.
SPRAY: Chemicals in perfumes, hairspray, deodrant can harm the color and shine.
SLEEPING: prevent jewellery from breakage or gem lose.
SWIMMING: take it off before swimming to avoid acidic or chlorine contact.