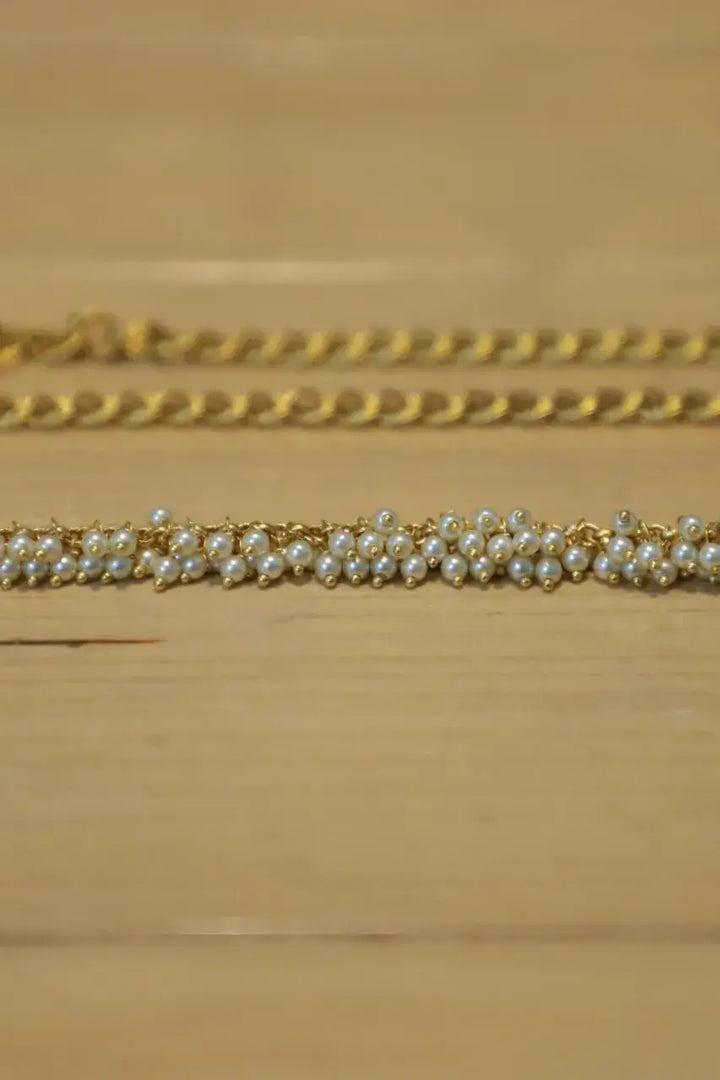 Mira Kamarband
Regular price
₹3,390.00
Sale price
₹2,373.00
Description
The kamarband will enhance your attire brilliantly with its simple and elegant feel, adding glitz and vigor to your festive and wedding outfits. The exquisitely crafted kamarband has a stunning combination of Japanese pearl and gold-plated brass. Order it now for yourself or as a gift for your loved ones.

How To Use
Do:
Keep it dry: prolong clarity and Glistening.
Put it on last: Preserve immaculate jewellery
Know when to take it off: Shield from scratches or cracks.
Keep it away from Chemicals: Maintain pristine detailing and shine.

DON'T
SWEATING: Sweat can cause your jewellery to Tarnish.
SHOWERING: Remove jewellery while showering to keep it shining.
SPRAY: Chemicals in perfumes, hairspray, deodrant can harm the color and shine.
SLEEPING: prevent jewellery from breakage or gem lose.
SWIMMING: take it off before swimming to avoid acidic or chlorine contact.