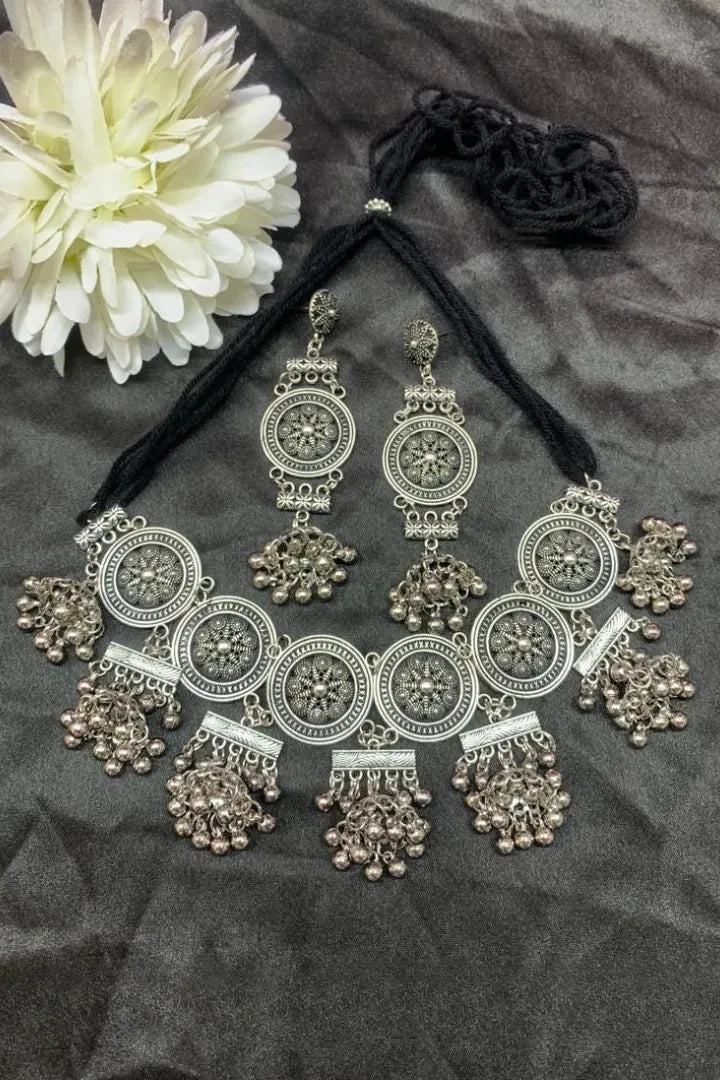 Shyla Necklace
Regular price
₹1,539.00
Sale price
₹1,154.00
Description
This magnificent set has a stunning and distinctive appearance thanks to the sophisticated enamel accents on oxidized plated brass metal. The spectacular necklace and the coordinating earrings are ideal for formal events or adding a touch of refinement to your outfit. With this stylish jewelry set, you can make a strong fashion statement.
How To Use
Do:
Keep it dry: prolong clarity and Glistening.
Put it on last: Preserve immaculate jewellery
Know when to take it off: Shield from scratches or cracks.
Keep it away from Chemicals: Maintain pristine detailing and shine.

DON'T
SWEATING: Sweat can cause your jewellery to Tarnish.
SHOWERING: Remove jewellery while showering to keep it shining.
SPRAY: Chemicals in perfumes, hairspray, deodrant can harm the color and shine.
SLEEPING: prevent jewellery from breakage or gem lose.
SWIMMING: take it off before swimming to avoid acidic or chlorine contact.